Please create an account when you place an order.
Creating an account allows us to save information about you and your orders so that we can give you better service in the future.
We do not make our customer list available to outside parties, and we do not share any information about you with any outside parties without your prior permission.
By registering, you can get more personalized service faster and easier.
-You do not have to enter your personal information every time you shop at Webike Japan.
-You can view your order history.
-You will receive our weekly newsletter by e-mail.
To change your personal information, go to "
My Account
".
You can check on the status of all your orders in
My Account
.
Should you have any questions about shopping at Webike Japan, please e-mail us at
jp_info@webike.net
.
For customers who have not registered yet:
Click here
for membership registration. By checking "Subscribe to Our Newsletter" by "Newsletter and Email Details" on the form below, you will receive our newsletter every week.
For customers who have already registered:
To subscribe or unsubscribe from our newsletter, please e-mail us at
jp_info@webike.net
.
We will recognize that you have agreed with our private policy by registering as our member.
Chance to earn up to 10,000 Webike Points!
*This promotion is only for first time reviewers, and it's for the first 10 reviews.
**The extra Webike Points for this promotion around 5 business days after the promotion ends up.
The products handled by Webike Japan are attached with the "Write a Review" button. Please write a review for the products that you have bought through Webike Japan or you have ever used. We are pleased to read any reviews both good and bad about products that you have bought on Webike Japan or any other store.
When submitting information to our website as a review, you understand that what you have submitted is not copyright protected and you are permitting its appearance on the Webike Japan website.
Please write a review only about the product. The question about the product can be asked through
contact us
page.
Review Point service
We dedicate Webike Points (valid for 90 days) for each review you write.
[NOTE]
*Only images customers themselves took can be uploaded. Please be advised not to extract the images from other websites or infringe copyrights.
*For reviews with photo, Webike Points awarded may vary depending on what you post.
*Based on our judgement, the imaged might be deleted.
*We will grant you Webike Points in about 3 business days after the review is posted.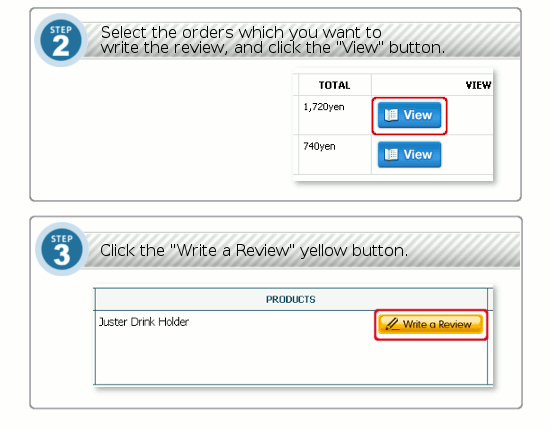 Webike Japan is always striving to provide better service. Your help of contributing reviews about the item from around the world will be more valuable then the about the products.

業販サイトはレビュ無いため削除-->